Supports pellets, olive pit, cherry pit, almond shell, etc.
The burners have 5 powers totally modular.
Combustion parameters can be edited on the touch screen with your own characteristics.
The biomass is introduced to the burner through an external siphon connected to the hopper.
Grill cleaning is done automatically by ventilation and scraping for maximum efficiency.
It is regulated by the temperature setpoint on the screen or by a connected external thermostat.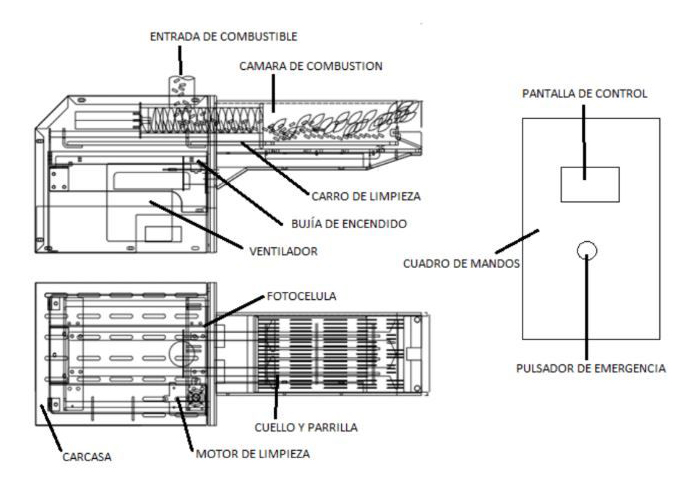 Q100
Measurements Without Neck: (L x W x H) 363 x 309 x 331 Mm
Neck Measurements: (L x W x H) 415 x 179 x 146 Mm
Weight without load: 62 Kg
Max / Min Power: 120/90 KW
Max / Medium / Min Consumption: 22.95 / 20.08 / 17.21 Kg / h
Supply voltage / frequency: 230/50 V / Hz
Electric power of the lighter: 300 W
Displacement of the combustion chamber: 4296 Cm3
Q150
Q250
Q350
Q450